Receive suitable expert tips.
Receive weekly updates about your physical changes and your baby's development in the app.
A variety of workouts. From fitness to yoga to Pilates.
Adapted to your fitness level and your needs and the stage of your pregnancy. Created by coaches with many years of experience.
coming soon: BIRTH PREPARATION
Prepare easily & digitally for your birth.
Our birth preparation course will soon be available in english! Look forward to different formats such as audios, videos, and articles created by different experts, which will guide you through your pregnancy and birth experience.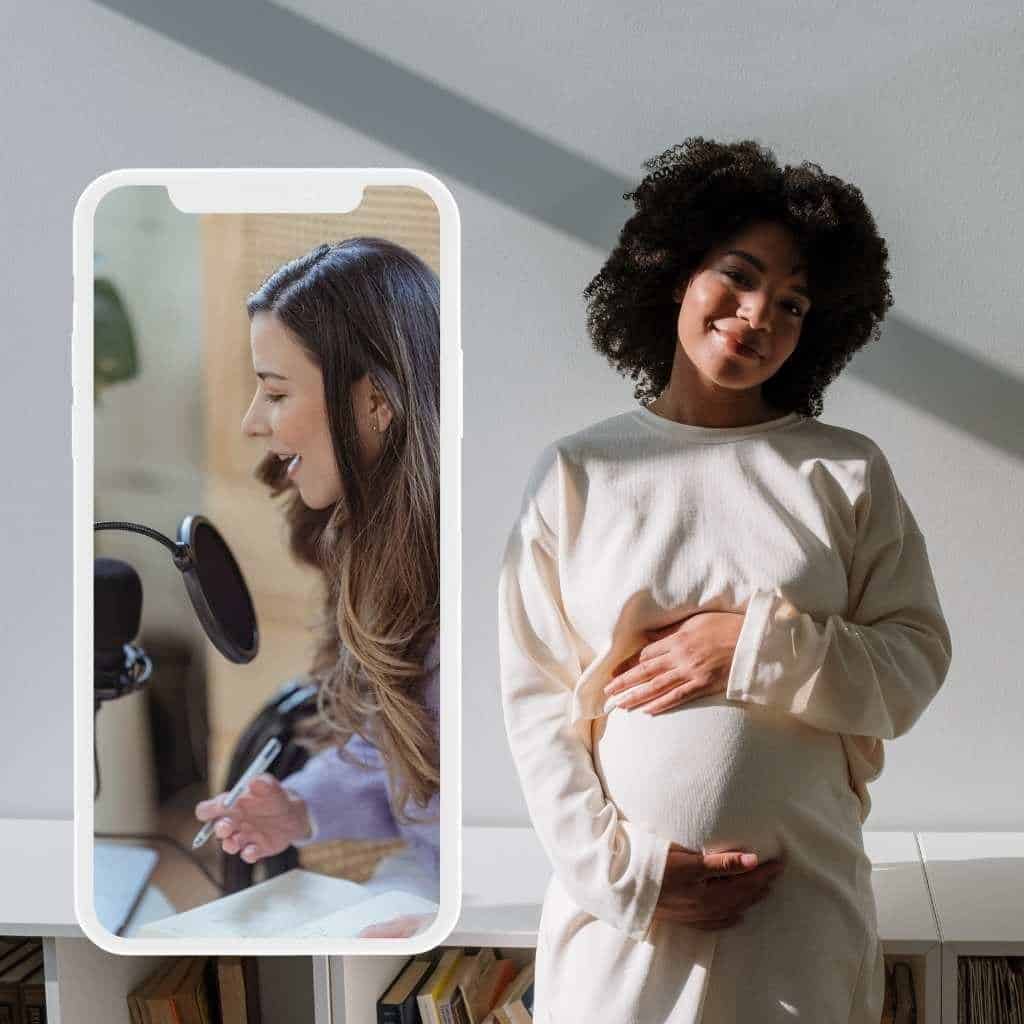 Live-Sessions - Only available in german
Book live sessions with the keleya experts
Book weekly live sessions and Q&A sessions with leading experts. Discover exciting lectures on breastfeeding, hypnobirthing, baby sleep and much more. Just look in the app and discover the topics of the week.
Frequently asked Questions
What is the Keleya Pregnancy App?
The Keleya App is a pregnancy app that accompanies you week by week through your pregnancy. Simply enter your baby's expected due date and get started. The Keleya app shows you your baby's development. With pregnancy exercises, workouts, yoga, pilates & meditations you can stay fit and gain strength for the upcoming birth. Discover our daily videos, podcasts, and midwife tips about pregnancy. Prepare for the birth with the birth preparation course in the app.
In which languages is the app available?
We support two languages in our app: German and English.
Yes, there is a premium option in the app. As a premium member you get access to all workouts, podcasts, videos, articles & recipes in the app.
1-month subscription €12.99
3-month subscription €25.99
6-month subscription €38.99


The Keleya subscription will automatically renew unless canceled.
Does the health insurance cover the costs for the pregnancy app?
Many health insurance companies (statutory & private) already reimburse the products in the Keleya app – up to 100%. Unter keleya.de/krankenkasse.de kannst du einfach checken, ob deine Krankenkasse schon dabei ist.
Who can I contact if I have further questions about the app?
If you have any further questions, please feel free to contact us by email. You can write us at info@keleya.de.
"The information from the online childbirth preparation course helped me enormously to have a relaxed birth. Without all the tips and advice, I would have gone to the hospital with a lot of fear and uncertainty - but the Keleya course made me feel well prepared."
Sophie
"Thank you very much, dear Keleya team. Since all the courses in my home country were fully booked, I would not have had any preparation for the birth without this online preparatory course. I think it's great that so many different experts give you tips and advice that I can use for the really helped a lot during childbirth. The videos and podcasts on breastfeeding were my constant companions during childbirth."
Daniela
"The online birth preparation course helped me and my partner a lot to prepare for our first child and the birth. Although we had both read a lot, we learned a lot of new knowledge, especially through the videos. Since we both work quite a lot, it was great that we could "attend" the course together from the couch. Really great!"
Kira